In recent times, the humble catalytic converter has become a hot commodity. And no, not among car enthusiasts, even though it plays a vital role in your car, but among thieves. Crime involving the theft of catalytic converters has soared and it is not without reason.
What is a catalytic converter?
Located between the engine and the exhaust on the underside of your car, the catalytic converter has a very important role to play. It is responsible for converting toxic gases and pollutants such as nitrogen oxide and carbon monoxide, which are emitted exhaust gas within an internal combustion or diesel engine, into less harmful pollutants.
Featuring for the first time in vehicles back in the 1970s, catalytic converters have played a monumental role in reducing our footprint on the environment. It is estimated that catalytic converters have reduced certain emissions by upwards of 80%.
However, despite their utility on cars, thieves have their eyes on catalytic converters for different reasons.
A prime target among thieves
Although it might seem as though the theft of catalytic converters is a newfound phenomenon, it's really not. In fact, this has been going on for as long as they've been found on cars.
However, data out of the US from recent years points to skyrocketing rates of theft involving catalytic converters. In 2008, there were an average of just 108 reported thefts of catalytic converters per month. Fast forward to 2020, the rate had leapt to more than 1,200 per month.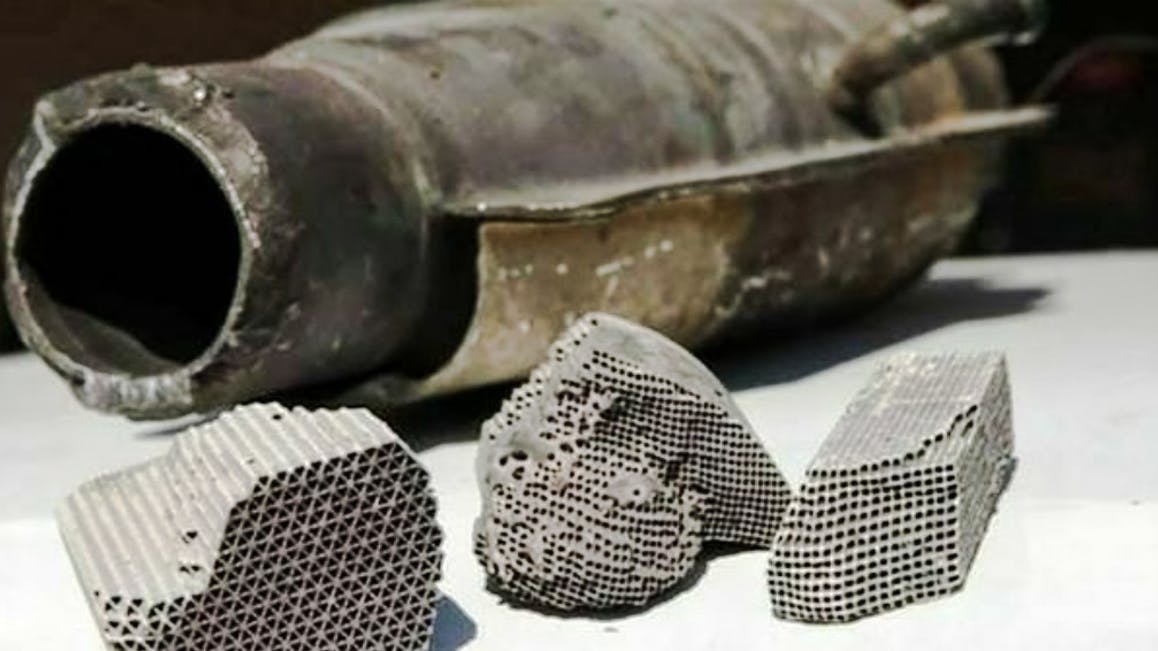 Source: Drivetribe
Why are catalytic converters being targeted?
What's driving the surge in crime you might ask? It all comes down to the valuable parts metals found within the assembly of a catalytic converter. In particular, trace amounts of the precious metals in platinum, rhodium and palladium are found within a ceramic part inside catalytic converters.
In the midst of the transition towards electric vehicles, demand for these elements has ballooned to new heights. That's because electric vehicles incorporate these minerals in battery development, alongside others like lithium, cobalt and nickel. In response, prices for these metals have taken off, each recording exponential growth after a long period of stable pricing.
In addition, supply of these metals has been impacted by COVID over the last year or so. These minerals are largely derived from the likes of South Africa, and while they have long been available quite readily, that changed when mining activities were shut down for months on end last year. With demand increasing not just on the back of EV development, but also natural growth in the catalytic converter market as Europe and Asia push harder emissions standards, an imbalance in the minerals market has caught many out.
With the prospect of a second-hand converter being scrapped for hundreds of dollars in the black market, and then being on-sold for an even greater sum once the minerals are extracted and sold back to car manufacturers, it's a loop that shows no sign of closing. It's a good reminder that you should always keep in mind car safety, and fortunately, a growing number of anti-theft devices now cater to combatting this worrying trend.