If you're on the lookout for a new car, you may have noticed that not all cars with the same name come with the same price tag. ANd that's because they're not the same. Some are ultimately cheaper, and others are potentially more expensive. But why?
Why do manufacturers have multiple versions of the same car?
Manufacturers typically build several different versions of a particular car mode. This is where the term 'variant' comes from, as it is referring to one form of a specific model.
Auto-makers do this so as to better target their cars to motorists' needs. Not every car buyer wants the same features, so by adjusting the specs and features that come with a certain variant, the manufacturer hopes to increase their sales potential.
There is no specific or designated number of variants for any given model. This will vary based on one brand to the next, not to mention, the format and popularity of the model itself. It's not unusual to see three, four or five variants, which may then be further categorised according to body format, be it hatch, wagon, sedan, or the like.
Keep an eye out on the naming convention embraced by a particular brand, which should give you a clue as to where a certain car sits in terms of the hierarchy of variants for that model. Almost always this will be based on a luxury or performance basis, where splashing out a little extra will get you all sorts of upgrades. Most of the differences will either be under the bonnet or in the cabin, however, safety and tech upgrades have also become a distinguishing point in recent times.
If you're unsure, then have a look at the manufacturer's website or brochures, or visit the dealership and don't hesitate to ask.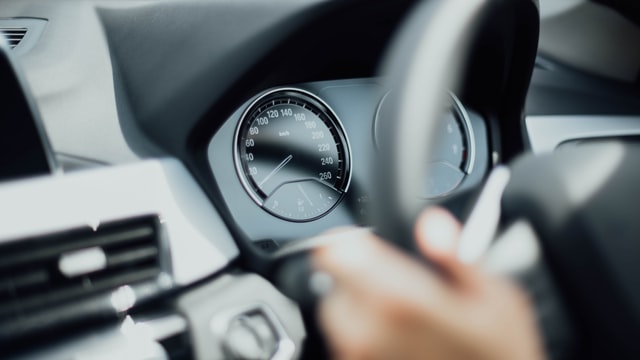 What are some of the different features across variants?
As mentioned earlier, the difference between variants usually means a difference in price. It also means that a certain variant might be more accessible for you to purchase or repay from a financing perspective.
On that note, what sorts of things generally make up the difference between car variants? Here are a few differences you can expect:
Interior trim:

Entry-level variants usually have a cloth finish while luxury variants often come with a premium cloth or leather as standard

Bells and whistles:

Top-of-the-line variants usually have a few more gadgets and conveniences incorporated into the dashboard or throughout the car. For example, this might include voice control, high-end audio system, heads-up display, smartphone connectivity, tri-zonal climate control, and much more.

Safety:

Today's cars incorporate so much cutting-edge safety technology that at times it can be hard to keep tabs of it all. MOre and more manufacturers are beginning to offer premium safety aids in their entry-level models, however, many manufactures still reserve certain items like rear-cross traffic alerts and lane departure warning for range-topping variants.

Engine:

Often, the more powerful engine in a line-up is reserved for the more premium variants. If you are looking for a silver lining, however, that does mean you can find a more efficient and economical solution among entry-level models, which tend to run leaner
The key takeaway is to do your homework and make sure you know what your options are. Sometimes you can compare apples with oranges, however, it's important to be conscious of the pros and cons associated with any given car, including within that range across the variants on offer.